I've been passionate about words for as long as I can remember, so when
Abbie,
the one and only fairy squad mother, nominated me for
the Wisteria Writer Tag
, I
freaked
. I've wanted to share my #writerslife with y'all for so long, but
I didn't want to throw it in your face
. Because, really, I'm quite the amateur, despite the prestige of my blog's title (*wink wink*). So, thank you, Abbie, for giving me the prime opportunity to
gush
about my oh-so-exciting life of a writer.
1. Thank the blogger who nominated you,
2. Answer the ten questions (provided by whoever you were nominated by),
3. Write ten questions of your own, and
4. Nominate ten other bloggers for the tag! [I kind of broke this one. #rebel]
1. WHAT IS YOUR EARLIEST MEMORY OF WRITING?
When I was five or six, I remember sitting at my kitchen table on our old, bulky family desktop writing an approximately ten-paged book proudly entitled The Monkey and the Frog. It was a close cousin of The Tortoise and the Hare (strangely similar, actually. I suppose Aesop stole his idea from me), but I was so proud of it. I even looked for illustrations on google images.
2. GIRL'S POV OR GUY'S POV?
If I'd been asked this a few months ago, I would've said I prefer a girl's point of view, but lately I've really favored a guy's. I don't know, they're just so much easier. I feel like a girl's POV comes with so much baggage and sass and irrational emotions [lol I'm the queen of irrational emotions, in all honestly] and it's so tiring. Like, no Elizabeth, I don't have time to describe your outfit and the aesthetic of your room and your elementary school crush because I have more important things to write!!! And when I do want to include these things in a guy's POV, it's somewhat unique because (as far as I know -- correct me if I'm wrong) guys don't usually pay attention to them.
3. WHAT'S YOUR BEST MOTIVATION TO WRITE?
In my freshman year English 2 class, we read To Kill a Mockingbird, and I remember our teacher telling us a quote from Harper Lee. I don't remember it word for word, but it was something about how TKAM was the story she was meant to write, the story that was destined to fly out of her fingertips before time ever began. And for a long, long time, I've felt that I have a story to tell. Words have impacted me in ways that I didn't even know possible, and if I have the opportunity to impact at least one person with my words, then my life calling is complete.
4. MOST WORD'S YOU'VE EVER WRITTEN IN A DAY?
Ooooh, this one is hard. I know I've stayed in my room from morning until night before, but I can't exactly recall how many words I've written in a day. At least 3 or 4 thousand, maybe more.
5. TEA OR COFFEE? (WHILE WRITING...YOU KNOW. THE QUESTION IS RELEVANT.)
Coffee all the way, man!!! I am not a tea person. Since I like my coffee strong, dark, and completely black, tea has always tasted a little bit bland to me. I drink it when I need to calm down and get some sleep, but that's about it. I drink approximately three cups of coffee a day, and man, it is glorious (and it's good for you, right??).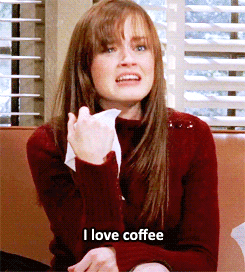 6. OUT OF EVERYTHING YOU'VE EVER WRITTEN, WHICH BOOK IS YOUR FAVORITE?
The one I'm writing right now is definitely my favorite because I think this one will actually get published one day. It will definitely be a long, long process because I'm in my busiest year of high school and will be going to college after I graduate, but I am so excited to write this book and finish it because this is the story I know I'm supposed to tell.
7. WHO IS YOUR FAVORITE CHARACTER AND WHY?
My MC, Henry, can't be my favorite because he's basically me in guy form, and I annoy myself to death. Henry has a friend ("friend" is a relative term) named Max Stewart who is sassy and done with life 25/8, and it comes across as hilarious, even though he doesn't try to be. He can also be very serious when he needs to be. He's a mathematical genius, but he's not too nerdy on the outside. He's probably my favorite solely because of the comic relief he provides.
8. WRITING METHOD: SLOW AND STEADY OR LIGHTNING! BOLTS! OF! INSPIRATION!
Slow. and. steady. like. a. turtle. Certain aspects of a story, like the setting, for instance, will come with lightning inspiration, but when it comes to characters and plotting, I am so slow it's not even funny.
9. IF YOU HAD TO BURN ONE OF YOUR BOOKS, WHICH ONE WOULD YOU CHOOSE?
Umm... I've a confession to make: I've never written a full book. Aside from the short stories I wrote as a kid, I've never finished a manuscript before. I know, I know. Crazy, right?? The thing is, I can't finish a manuscript unless it actually means something to me. And, before now, most of my manuscripts have been bleh. They've always lacked substance, and substance is what makes a fake story real. That was a roundabout answer, but the short answer is, I don't have a book to burn. (Even if I did, burning books is sacrilege. I couldn't bring myself to do it.)


10. WORST SPELLING FAIL AND BEST SPELLING VICTORY?
Worst failure?
My own name
. My pet peeve is when people spell
Shelley
with one
e
instead of two, and one time I misspelled it and left it there for like a day. Also,
I misspelled parallel in my fifth grade spelling bee.
It was my
first word
. Everyone else got cat or dog or something easy for their first word, but
no,
I get
parallel.
I'm still bitter, as you can see.
Best victory?
I couldn't tell you.
The only reason I was remotely good at spelling in elementary school is because I spent a great deal of time on Microsoft Word. And today,
I still rely on auto-correct.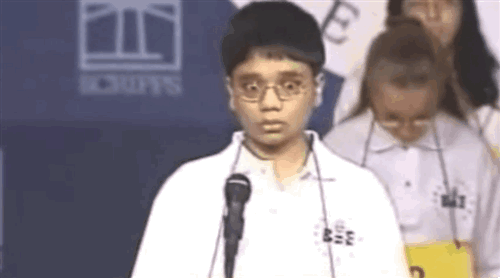 MY QUESTIONS
1. When was the first time you realized you actually enjoyed writing?
2. What is your favorite genre to read and your favorite genre to write?
3. Who is your biggest inspiration to keep writing?
4. Can you listen to music while you write? If so, what are some of your go-to songs? (I know, I hate the "favorite song" question. My apologies for torturing you.)
5. What are some of your favorite words? Least favorite?
6. Where do you usually write?
7. What's the best thing about your #writerslife?
8. Is writing how you plan to make a living?
9. At the end of the day, what is the most rewarding thing about writing?
10. Talk about anything that has to do with writing! Just let the words flowwww!!
I TAG...
and YOU!
Wanna join the convo? Comment your best writerly thoughts below! And stay tuned for more Why I Write posts!